*For visitors without long term memberships, pricing on our rates page will reflect an included 1 day membership which is valid until midnight the next day. Note that the 1 day prices are higher than the long term membership pricing. Thirst Quencher, Maniac Mondays are not offered for 1 shot members.
*Room price is listed for basic room, Video Rooms & Double Rooms are additional cost. See our Rates page for full pricing. All rentals are good for 8 hours, VIP Jr. and VIP are good for 10 hours.
© 2003-2018 Steam Portland ● All Rights Reserved
RADICAL
RUBDOWN
7pm to 11pm

Steam Portland is Oregon's largest private men's bathhouse. We are an exclusive club for men only and a membership is required to enter. Built from the ground up in 2003, Steam Portland designed the club for a ergonomic flow and relaxing experience. There are no dead end hallways, unique lighting for different areas of the club, and the Northwest's largest outdoor sun deck. All rooms are designed to maximize space with full size single or queen beds.
Our exclusive Hot Tub is a Northwest only feature and has the highest inspection ratings from Multnomah County Health Department. Kept at a comfortable 102 degrees, you'll find its cleanliness and comfort most relaxing. The large Steam Room features an amphitheater style seating, a rain fall shower and is kept at a relaxing and sweat enducing 104 degrees.
All HIV and Syph tests done by PIVOT are free
to all members that are in the club.
All testing is done in room 139 and is private and
confidentual between the member & PIVOT.


QUICK PRICING FOR 1 SHOT MEMBERS -
Includes $5 One Shot Membership
- LONG TERM MEMBERS SEE RATE PAGE
CLEAN, FUN, SAFE AND ALWAYS FRIENDLY...



● EXCLUSIVE 102 DEGREE HOT TUB
● 104 DEGREE LARGE STEAM ROOM
● FULLY NUDE SUN DECK
● 8 INDUSTRIAL SHOWERS
4 LOCATIONS: SPA, STEAM, DECK & MAIN
● 6 DIFFERENT ROOM TYPES
BASIC, VIEW, VIDEO, DOUBLE VIDEO &
VIP & VIP JR DOUBE VIDEO SUITES
● FULL SIZE LOCKERS WITH LOCK

● SHOWER VIDEO LOUNGE
● AMPHITHEATER VIDEO LOUNGE
● PRIVATE SLING ROOM
● PUBLIC SLING ROOM
● TUNNEL PLAY AREA
● OUT DOOR DECK SMOKING AREA


● PRODUCTS, DRINKS AND SNACK MACHINE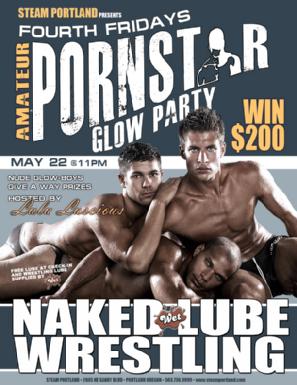 MORNING WOOD SPECIAL
Monday thru Sunday 6am to 12pm - $15 LOCKER / $20 ROOM
T